Hello there, trendy crafters! Guess what? We are choosing the most beautiful baby dresses for your little princesses today!
If you are a sewing pro or just a parent looking for a brand new hobby, you have definitely landed in the right corner of our website today. Stay a little longer because we have been looking for The Best DIY Baby Dresses all day and we can safely say that we have succeeded. No matter if you are an experienced crafter or a newbie, you will certainly find the perfect pattern on our list of recommendations. Your little fashion icon is waiting for her new favorite dress, so start working on it right away! The effects will surely surprise you all.
Pillowcase Dress Tutorial
This pattern for a summer baby dress is super exciting and totally free, so you can start working on it right away! You won't risk anything even if you are a complete beginner in the world of sewing. We bet your little girl will fall in love with this dress!
Go to the full article about the DIY and to the photos:
Easy Summer Baby Dress
If you are new to the world of sewing patterns, you should definitely put this one on your to-do list right away. Finding an awesome pattern you will keep coming back to is not easy, trust us on this one! Are you already imagining all the colors and fabrics you are going to use to make these sweet dresses?
Go to the full article about the DIY and to the photos:
The Alaina Dress
This pattern is a paid option, but we simply couldn't resist sharing it with you. You definitely understand why while looking at it, don't you? This cut is such a timeless classic! The colorful fabrics only make it more irresistible, right?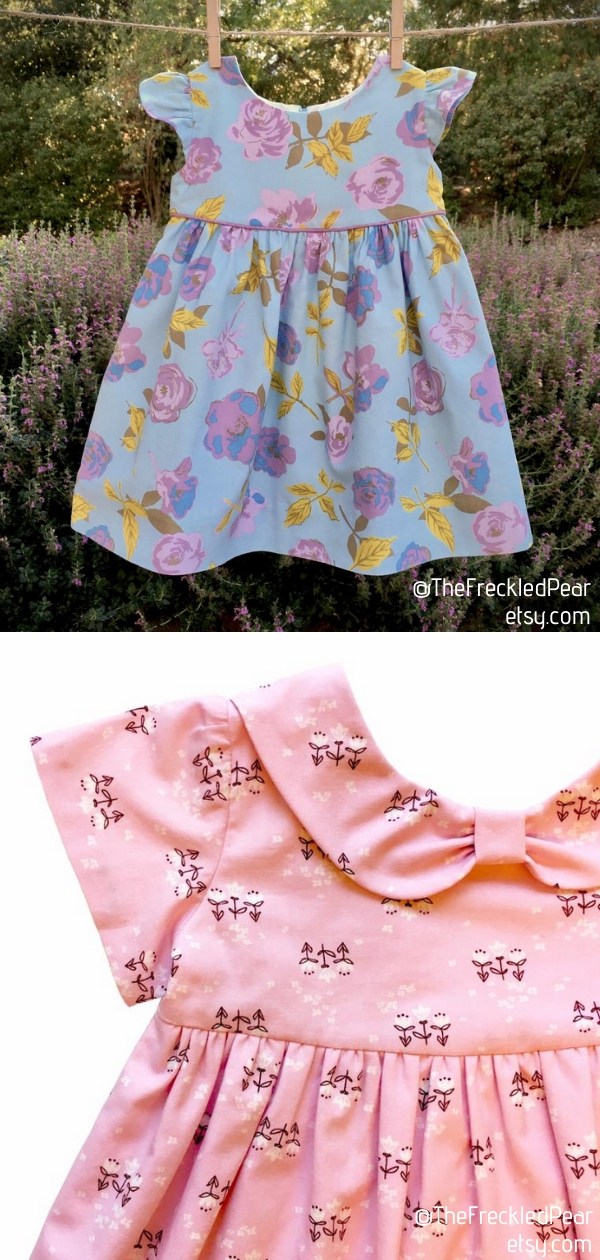 Go to the full article about the DIY and to the photos: