Advertisements

Welcome, craft-lovers! Guess what? We are collecting memories today! Every sentimental soul will fall in love with these precious DIY ideas.
Family time is always priceless, right? Obviously!  Precious moments we spend with our loved ones and our friends should be remembered forever, and we have found a way for you to make that happen. Quite a long list of ways, actually! The tutorials and inspirations we have included in this collection of The Best DIY Family Photo Displays will help you keep all your beautiful memories safe. Safe and displayed for everyone to see! Well then, are you ready to pick your favorite DIY photo frame? Keep scrolling then!
Picture Frame
This DIY photo frame will steal the hearts of elegant ladies! It is both minimalist and sweet in this version with pink roses, isn't it? You can decorate it with fresh wildflowers as well if you wish to celebrate spring. Can you see this little DIY wonder on your wall?
Advertisements

The photos are here:
DIY Photo Frame With No Glass
Simple and solid, these are two adjectives that come to our minds when we look at this awesome craft project. This wooden DIY photo frame has no glass, so it doesn't require frequent cleaning to shine. So convenient, isn't it?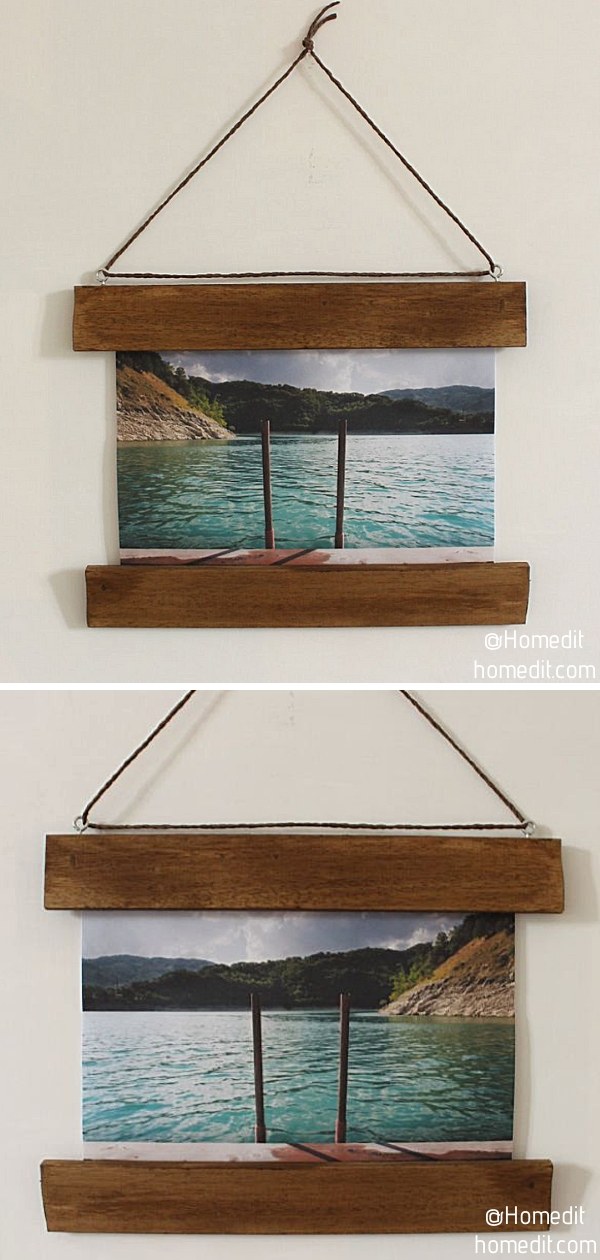 Advertisements

Advertisements

The full article about the DIY and the photos are here:
Princess Apple's Centerpiece Picture Frame
Here is one more DIY photo frame decorated with pink roses. It is evidently an option all the romantic ladies are going to love. If you have a photo with your second half that needs a frame, you have just found the perfect one! It is not as difficult to make as it seems!
Advertisements

The photos are here:
PRINCESS APPLE'S CENTERPIECE PICTURE FRAME