Advertisements

Welcome, DIY lovers! Guess what? We are learning how to make candles today! Do you want to join us?
If you are a passionate homemaker or just a person who likes to create a nice atmosphere in the house with tiny details, you have definitely landed in the right corner of our website today. Do you have a minute to take a look at our list of The Best DIY Ideas for Decorative Candles? We promise you will find plenty of inspiration and very valuable insight into the world of handmade decorations here. Scented, colorful, beautiful, these DIY candles will make you feel at home wherever you go. If you need versatile ideas for handmade gifts, put these tutorials high on your list. Let's face it, the whole world loves candles!
You may also like:
Rosemary Pressed Herb Candles
We are so into the rustic charm of this beautiful set of handmade candles by Garden Therapy. If you want to make yourself a relaxing, sense-soothing bath, scented candles are absolute must-haves. Make sure to always have a couple of them waiting in your bathroom!
Advertisements

Go to the full article about the DIY and to the photos:
Homemade Pressed Flower Candles
Rose petals make everything so much more amazing, right? This beautiful idea by Hometalk for handmade candles definitely proves our statement! Do you have an afternoon all for yourself? Why don't you start working on your own set of candles? It is easier than you think!
Advertisements

Advertisements

Go to the full article about the DIY and to the photos:
Homemade Strawberry Lemonade Candle
With this tutorial for DIY candles in your repertoire of magic tricks, it will feel like it is summer all year round. Let's face it, strawberry lemonade is the pure essence of summer! This candle by Purely Katie has a lovely, energizing color, and it smells like a dream.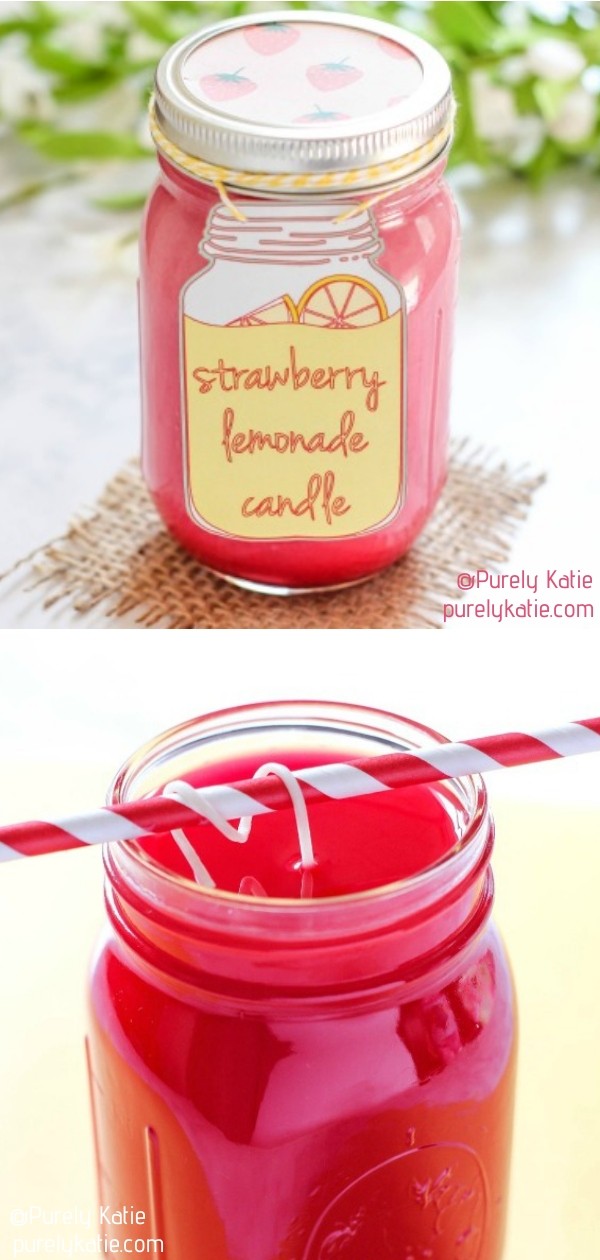 Advertisements

Go to the full article about the DIY and to the photos: