Advertisements

Hello there, lovely readers! Are you enjoying the Easter season? We bet this selection of Amigurumi Bunnies will help you make this time even more special!
What's up, beautiful people? How are the first days of spring going? We are hoping you are loving it! Do you feel the constant flow of creative energy that we feel? It is very common this time of the year! To help you put the creative spirit to good use, we have collected the most charming crochet patterns for and ideas for Easter Bunnies Amigurumi. You simply must see them all! We are so curious to learn all about your favorites. Don't be a stranger!
You may also like:
Amigurumi Bunnies – Top Crochet Patterns
Easter Bunny and Mr. Carrot
Meet Easte Bunny and Mr. Carrot, probably the most adorable amigurumi couple on planet Earth right now. Aren't they absolutely heart-melting? We love them on the cute little bike! We bet your children will fall head over heels in love with them too. Mumigurumi rocks!
Advertisements

The original patterns and the photos are on Instagram:
Easter Egg Pocket Bunny Chick
How can so much sweetness fit on two little pictures? We have no idea! If you like quick, super relaxing crochet patterns for Easter amigurumi, you are going to be crazy about this one by brilliant Sweet Potato 3. It is certainly worth every penny!
Advertisements

The original paid pattern and the photos are on Ravelry:
Advertisements

Spring Bunny
We have always been great fans of all the awesome crochet patterns by Anchor Crafts, that's for sure! This is why we were not surprised to see that this little Easter bunny evidently crosses all the limits of cuteness. Almost too adorable to be true, isn't it? All these beautiful colors are making our heads spin.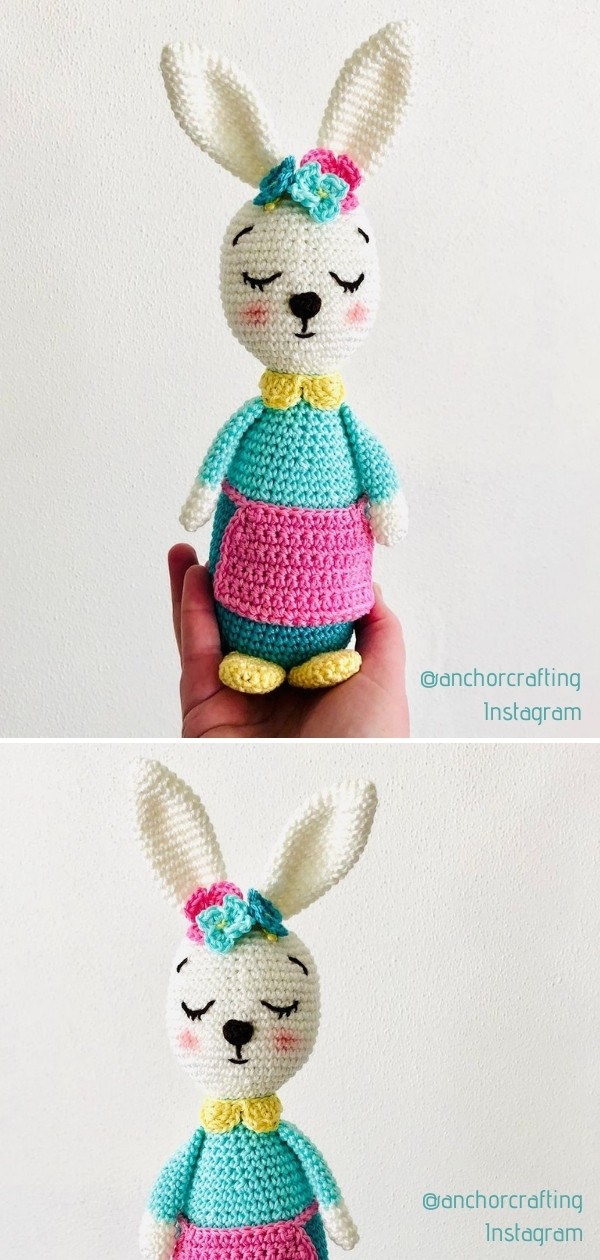 Advertisements

The original pattern and the photos are on Anchor Crafts:
The photo is on Instagram here.